Nurse Watches
Our nurse watch collection comprises watches to be custom branded for nurses in Australian hospital and medical centres. They are designed to not be bound to your wrist so you can easily check the time when your hands may be busy doing something else.
All Our Promotional Merchandise in Nurse Watches
Alloy Nurses Fob Watches are indispensable tools for efficient patient care
50 min qty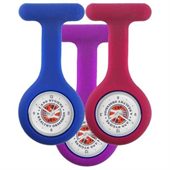 Silicone Nurses Watches are easy to read watches
100 min qty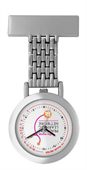 Engraved Nurses Watches are a stylish water resistant brooch watch for the everyday professional.
25 min qty